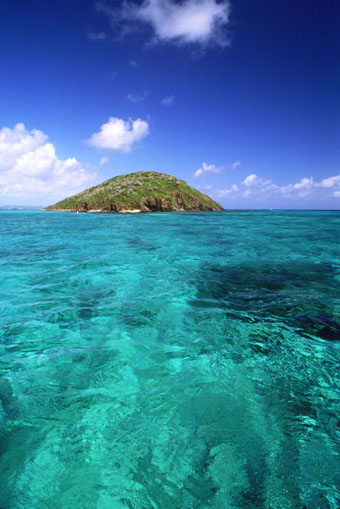 The final 25 songs of my list are here.
76) Neutral Milk Hotel - In the Aeroplane Over the Sea - The first song I ever heard from them was Holland, 1945. But when I listened to this album the first time, honestly, I didn't care for it to much. But I every time I listened to it again, I found something new I enjoyed about it, and pretty soon I came to love to whole thing. This song paints a gorgeous picture, but why, or what it's about, I have no clue. But listen to it and try not to smile.
77) My Chemical Romance - This is a song about being haunted by someone you love, not physically, in an I see a ghost type of way, but emotionally. This person has died and of course it hurts, but it's when you wake up in the morning and you think you smell her, or going somewhere she used to love, or maybe when a song you guys loved comes on, theses moments can hurt the most.
78) Okkervil River - Lost Coastlines - This song compares life being in a band, to life at sea. Leaving behind people and things you love, because you have the opportunity to discover something better for your family. You realize that your personal belongings aren't as heavy as the pressure on you emotionally, so your glad you have fans to play to, so you can enjoy blowing off steam.
79) Panic At The Disco - Northern Downpour - I've enjoyed everything Panic has done since they started making music, but I like Panic without the ! better. Their second album is self-described as rock, but it came out folky, and sounds great. This song very much reminds me of The Beatles, particularly, Hey Jude. Ryan Ross says about the song:"It was about touring, and girlfriends, and love, and everything that's been important to us in the past few years."
80) Panic At The Disco - Behind the Sea - Ryan Ross takes over lead vocals on this song, which is quite dreamlike, with Beatles-like lyrics about a vivid imagination.
81) Panic At The Disco - She Had the World - This song reminds me of an old music box. It's a really shallow song, about a guy who really liked a girl, but she was busy with someone else. Years later she has everything she wants, except him. He gets with her, but he lets her know that he'll never love her, he's only there passing the time, waiting for someone else more exciting to come along.
82) Plain White T's - Hey There Delilah - Plain White T's blew up, with this simple, love song. It's about a couple in a long distance relationship. He writes Delilah this song so she could always hear him when she misses him. The songs paints a beautiful picture of a future they can have, they just need to wait a little longer, and then all the waiting, and distance, will pay off.
83) The Postal Service - Nothing Better - I wish I could take all of Give Up on my island, but this one's my favorite. This song describes two very intellectual people, arguing over the status of their relationship. The male giving reasons why they should be together forever, and the female giving reasons why it's over. The female ultimately wins, telling him, that while he makes a great case, he ruined his chance, so it's time to say goodbye.
84) Radiiohead - No Surprises - I'm not sure how I only ended up with only one Radiohead song on here, but it's one of the best. This song is about a man pushed to the brink. He realizes that everything he does, and lives for, is meaningless. He just wants a quiet life, with no surprises.
85) Red Hot Chili Peppers - Universally Speaking - My dad doesn't really like the Chili Peppers, because he says that all their songs sound the same. I'll admit that they haven't really changed their sound for a while, but in 2002 when they released By the Way , the noticeably tweaked their sound a little bit. Sometimes though, when I'm listening to a song of theirs, I'm wondering if they were more worried about it rhyming, or making sense. I've listened to this song, read the lyrics, read forums, and still come out empty-handed on this one.
86) Regina Spektor - Us - This song is about the questions everyone has, when in a relationship. She then begins to fantasize about her relationship being the exact epitome of love, so much so that the world erects statues on mountains, in their honor.
87) Rilo Kiley - A Man/Me/Then Jim - This song is very interesting, the tells three stories, all intertwined, from the perspective of an outside observer. The first verse takes place at a funeral, for a man named Jim who recently committed suicide. The second verse takes place describing "me", who would be the singer, but not the narrator. "Me," is a telemarketer, who calls the narrator to sell her an item. The narrator turns "me" down, and then asks if something is wrong. "Me" goes on to explain, that her husband is leaving, and taking their daughter with him. She's frustrated, because as a saleswoman, she supposed to sell items people would want. But in reality, she doesn't know what anyone, even her family, needs. The third verse is about Jim, who just left his wife. He's driving to his ex's house. When he gets there, he pleads for her to take him back, but she firmly denies him. Presumably, this is when he commits suicide, leading to the funeral at the beginning.
88) Say Anything - Wow, I Can get Sexual Too - Say Anything doesn't write songs about the glitter and glam of being a rock star. He writes songs about his drug problem, his mental breakdown, his most uncomfortable situations, and his distaste for those people who think they're really cool. This song couldn't get anymore honest, but you should watch the video, especially since Henry Winkler shows up. Embedding was disabled so here's the ur:l http://www.youtube.com/watch?v=iWf8qv7c2IU
89) Say Hi to Your Mom - -Sweet Sweet Heartkiller - This guy has an unhealthy obsession with vampires, he wrote a whole album about them, with this song about falling in love with one.
90) The Script - The Man Who Can't Be Moved - This is a song about a man who is broken. He's so distraught over losing the one he loves, so he's going to the place where they first met. He's willing to make a fool out of himself for as long as needed, if it means she'll notice and come back to him.
91) Snow Patrol - How To Be Dead - I wasn't to familiar with Snow Patrol until I heard this album, and the first track hooked me, about a man's battle with himself. This man has a drug problem, but his girlfriend thought they were past that. One night he relapses again, and she isn't to happy. He tries to explain to her that while he knows that he's broken promises many times, he know what he wants, and that's her. The ending is left ambiguous, as he notes that it's like Jekyll and Hyde, between himself and the addiction.
92) Smoking Popes - Follow The Sound - I could listen to every song on Destination Failure, it's a phenomenal album. This is a love song about hoping when you both die, you'll be together again in some in some way, shape, or form.
93) The Smiths - Heaven Knows I'm Miserable Now - This is one of the first songs I remember enjoying listening to. My parents used to play it since I was little and it's been stuck with me ever since. Morrissey, continuing his tradition of writing down songs, wrote this one about a guy down on his luck. He's quite miserable, and begins to wonder why he commits time and energy to pleasing people, who don't seem to care about him.
94) Sugarcult - Memory - This song reminds us that we could never completely forget something we enjoyed, in this case a relationship. His memories about it are still vivid, not just on when they were happy though. He begins to wonder what would have resulted if only a couple of things were different, and then wonders if he's still a memory of hers.
95) Taking Back Sunday - MakeDamnSure - I'm not really a hugh fan of TBS, and their music only got worse from here. But this song reminds me of fun times, so I love it. This song is about falling for someone really hard, but they're not into you so much. You're trying to figure out how you can make yourself mean more to them, but you'll settle for a cheap fix. Maybe even break them down, so they won't want to leave.
96) The Temper Trap - Sweet Disposition - I've been in love with this song since I heard it in (500) Days of Summer. This is such a feel-good song, it's the song I want to be listening to, as I driving into the city, and I see the lights illuminate the skyline. When asked about the meaning of it they said: " When we're young, we act first and think later. But as adults, we rationalize everything. Basically, the song is about capturing the innocence of youth."
97) Toadies - Tyler - The title is a reference to a town in Texas, where a stalking case occurred. This stalker lust over a girl, fantasizing about running away with her, but being too much of a coward to say anything. He decides though, that he's gonna be with her, no matter what.
98) Vampire Weekend - Giving Up The Gun - This has quickly become my favorite song of theirs, and I'm not even close to getting played out yet. Ezra Koenig talked about his inspiration: " I got the idea for the song from a book my Dad gave me called Giving Up The Gun . It's a history book about the time when Japan expelled all the foreigners from the country, closed off all trade, and stopped using guns and reverted back to the sword. It seems unimaginable now that humanity could willingly go back to an older technology. It got me thinking about whether you could give up the things that you have and go back to a simpler way of life."
99) The Weakerthans - Left and Leaving - To me, there's not many songs sadder than this one. The song is about breaking up, but being stuck in a routine. He uses metaphors perfectly, in order to convey exactly how we think, and behave as humans when we're sad. His loves this city, and he feels like the city loves him, and maybe it's suffering with him. He habitually, by accident goes to places that they shared, place she may be at. He's trying to move on, trying to forget her, but keeps falling on down. He eventually comes to understand that as memories fade, the pain will dwindle, but not without it first getting worse, and then intense loneliness.
100) Weezer - Island In the Sun - I could've picked any song off the Blue Album, and been satisfied. But this song just makes me want to initiate a group hug. This song is more about knowing there's going to be a better tomorrow. In the song he's on vacation and kind of lonely, because he doesn't have anyone with him. He begins to describe the perfect place, this island, where they can have endless amounts of fun, and be so happy, they're not even going to know what to do. He asks someone, to run away with him. They can be together forever, never knowing pain anymore, in the special paradise.
Our taste in music changes naturally, most likely responding to how we're feeling. If you would have asked me a year ago to do this, it would be a completely different list. So let's see what it's like next year.